We put our bread making expertise towards improving your health.
Since 2009, St-Méthode Bakery has been proud to have Isabelle Huot as its spokesperson for everything and anything having to do with our assortment of healthy products. As a well-known nutritionist, Isabelle Huot is a highly qualified resource person on food-related matters. She holds a PhD in nutrition, and has a solid scientific background that has allowed her to develop a level of expertise in nutritional epidemiology that is unique in Quebec. Her knowledge has allowed her to greatly contribute to what we do at St-Méthode Bakery, notably by collaborating on product development. Ms. Huot is also involved in the bakery's various outreach activities, and contributes to preparing health and nutrition statements about our breads. Each month, she also writes an article published on our blog, Parlons Nutrition.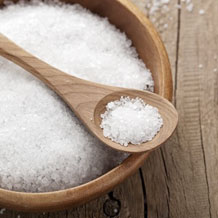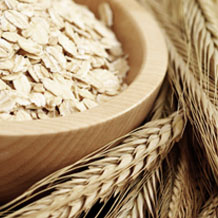 SQF

SQF is recognized by retailers and foodservice providers around the world who require a rigorous, credible food safety management system. The SQF Program is recognized by the Global Food Safety Initiative (GFSI) and links primary production certification to food manufacturing, distribution and agent/broker management certification.

Melior

The Melior program, from the Latin word Meliorare, which means, "to improve", is a Quebec initiative aiming to promote positive development and progress in the province's food industry. It consists of a voluntary Commitment Charter towards nutritional progress for agri-food industry businesses.

Commitment charter

Reduce sodium by at least 35% per portion of 2 slices in the multi-cereal breads and 100% whole wheat, with no fat and no sugar added, of the brand Les Grains St-Méthode.
Replace at least 50% of the flours used by integral wheat flour in four existing breads, with no fat and no sugar added, of the brand Les Grains St-Méthode.
Reduce by an average of 25% the amount of sodium in seven different breads.

Canadian celiac association

The Gluten-Free Certification Program (GFCP) was developed so consumers can shop with confidence by selecting those safe, reliable and gluten-free products displaying the GFCP trademark and is endorsed by the National Foundation for Celiac Awareness and the Canadian Celiac Association.

The GFCP is a voluntary certification program designed to help brand owners to differentiate their gluten-free products from the increasing clutter of gluten-free claims, by displaying the GFCP endorsed trademark. The GFCP is also based on a robust third-party audit certification process at the manufacturing facility, which verifies their ability to regularly meet the stringent GFCP requirements, when managing gluten as part of their food safety programs.

Canadian Diabetes Association

The St-Méthode Bakery is proud to support diabetes awareness programs in Canada with its line of No Fat No Sugar Added breads.

Aliments préparés au Québec

Founded in 1996 by the membership of the Filière agroalimentaire québécoise, Aliments du Québec is mandated to contribute, through identification activities, advocacy and promotion, to increasing the market share of products from Quebec on the domestic market.

Certification criteria

More than 50% of ingredients must originate in Quebec.
At least 80% of processing and packaging costs must be incurred in Quebec.

Ecocert Canada

Ecocert Canada certification guarantees that production and marketing rules for organic agricultural products have been respected throughout the entire manufacturing process.

Certification criteria

The majority of ingredients in the bread must be certified organic (excluding water and salt).

Vegan

Because we believe that nature in itself is very creative, this product, by Boulangerie St-Méthode, is made using vegetalian ingredients. It's in our nature.

Non-GMO

Because we believe that nature in itself is very creative, this product, by Boulangerie St-Méthode, is made using verified non-genetically modified (Non-GMO) ingredients. It's in our nature.