Go for the whole loaf
St-Méthode Bakery's
Philanthropic Program
When we decided to bring together our various philanthropic activities under one banner, one thing was crystal clear: the future of youth is truly important to us.
Feeding our young people's dreams
More than a third of food bank recipients are children. St-Méthode Bakery is proud to support the charitable organization Moisson Montréal, thereby helping community groups that assist families in need.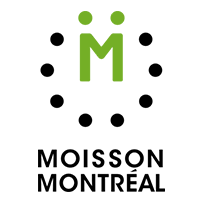 Le Chaînon Foundation is proud to be able to count on the support of its generous partner St-Méthode Bakery, which contributes to helping Le Chaînon's women, especially in a socio-economic context in which the needs are so urgent. A heartfelt thank you for having treated the residents of the shelter and the participants in Le Chaînon's sports challenge in support of the Foundation.

- Sylvie Bourbonnière, General Director of Le Chaînon Foundation

This is a key value that guides our company on a daily basis.
St-Méthode Bakery has always rejected the idea of accepting just "the crumbs." We insist on looking at things from another angle, encouraging people to develop a passion to excel and to "go for the whole loaf!"
The proof: our bakery has boldly thrived in an extremely competitive market dominated by powerful multinationals. Day after day, we continue to pursue our dreams.
Dreams, personal development,
self-fulfillment…
These are the positive values we want to instil in young people. And it is in this spirit that we choose our causes.
Supporting the DUCEPPE en famille Family Program!
Fondation Jean Duceppe
2018-2019 Season
In 2018-2019, we are opening the doors of a quality theatre to dozens of families through our support of the Fondation Jean Duceppe's DUCEPPE en famille family program.
This initiative allows us to give youth from underprivileged backgrounds an opportunity to join their families in attending a performance. In so doing, we are contributing to the democratization of arts and culture.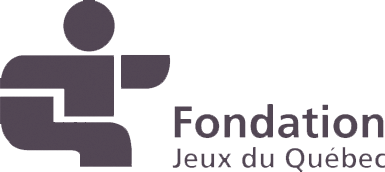 A healthy mind in a healthy body
By taking part in the largest multi-sport event in Quebec, we are encouraging youth to participate in the practice of sports activities. Getting young people to move and to see sports as part of a healthy lifestyle are values to which we are deeply committed.
"To hold an event on as large a scale as the Jeux du Québec Final in a community, support from a major partner in the food industry is essential. As such, St-Méthode Bakery has played a key role by helping feed over 3,000 athletes over the 9 days of the event."
Jean-Philippe Dugré
General Director
Fondation des Jeux du Québec
Start your own fundraising campaign
To support a school project, sports team, or non-profit organization, use St-Méthode Bakery products to run your own fundraising campaign.