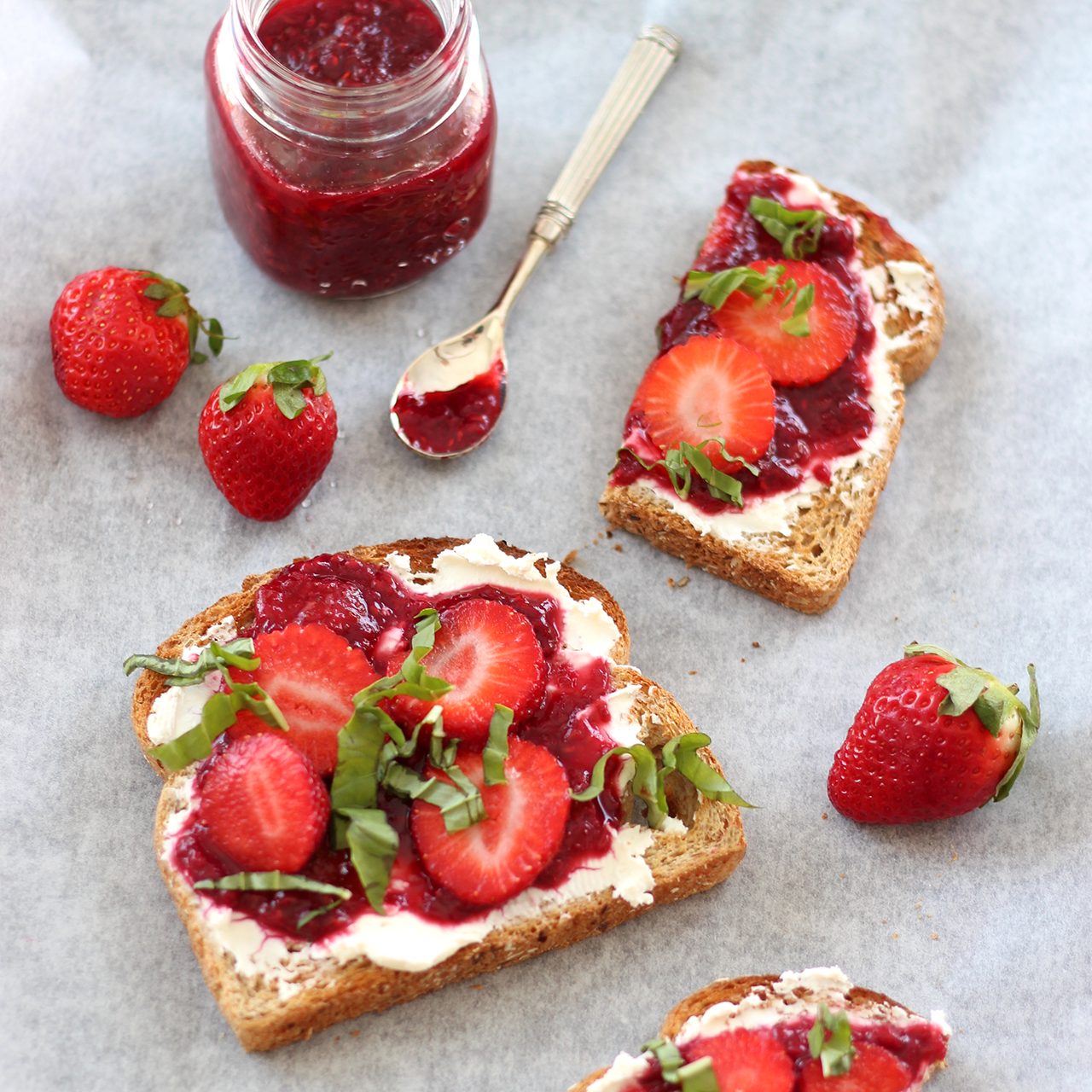 Toast with red berry and maple jam, cream cheese and basil
Prep time: 5 minutes
Cooking time: 15 minutes
4 portions
Ingredients
For the jam:
4 cups of strawberries (fresh or frozen) cut into big slices
2 cups of raspberries (fresh or frozen)
6 tablespoons of maple syrup
For the toast:
Cream cheese, to taste
A few chopped fresh basil leaves
A few fresh sliced ​​strawberries
Chia bread with ground flax from Boulangerie St-Méthode
Preparation
Step 1: Put the ingredients for the jam in a large cauldron. Bring to a boil. Reduce heat and cook, stirring occasionally, at least 15 to 20 minutes. Throughout the cooking, remove the white foam that will accumulate on top of the strawberries using a spoon.
Step 2: Pour the mixture into a mason jar. Refrigerate until ready to serve.
Step 3: Roast the slices of bread. Spread cream cheese on each slice. Add some jam. Sprinkle with sliced ​​strawberries and basil. Enjoy!
*Recipe and picture courtesy of Petite Vanille