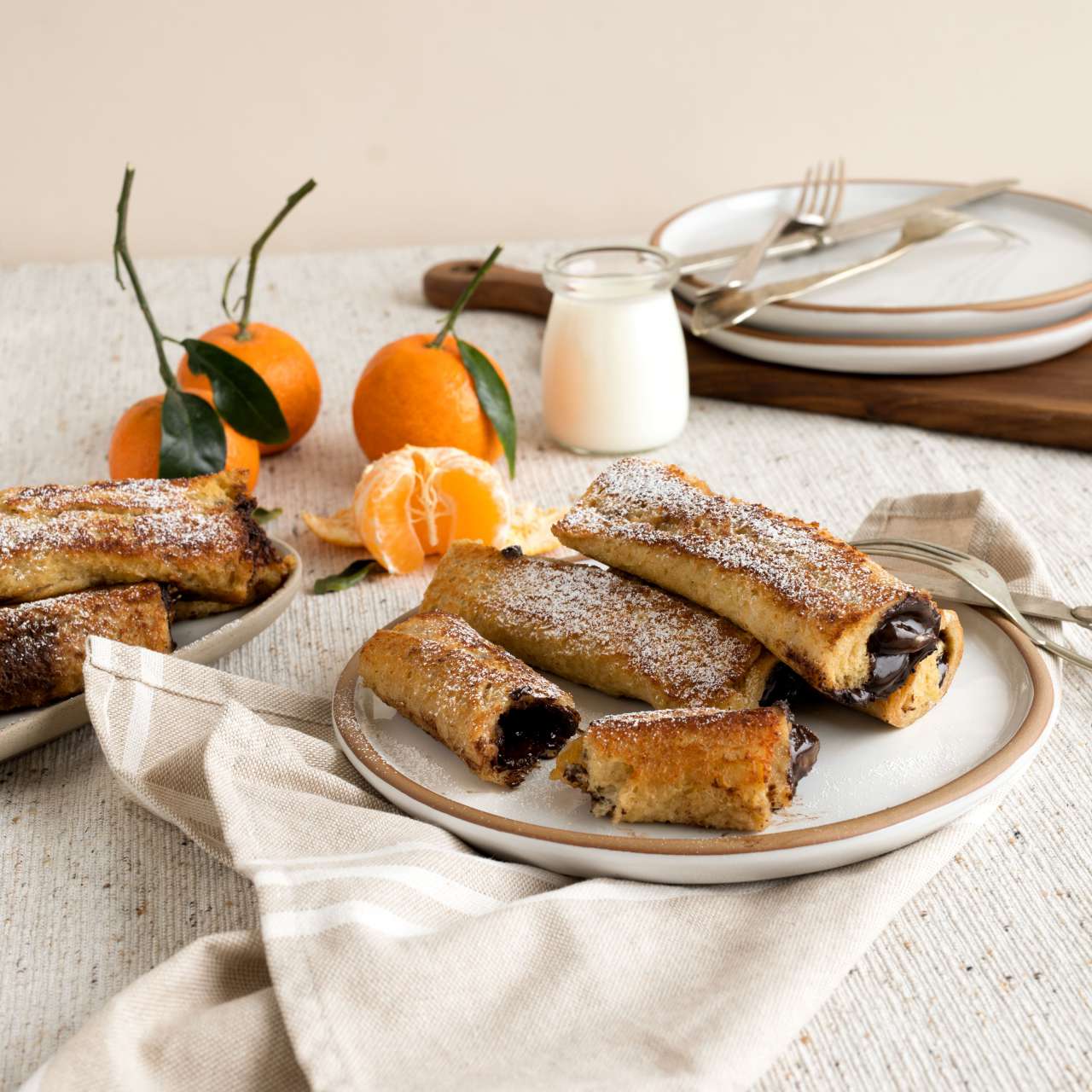 Chocolate-and-Clementine-filled French Toast Rolls
Prep time: 15 minutes
Cooking time: 10 minutes
2
Ingredients
8 slices of La Récolte de St-Méthode Homestyle Oat Bread
2 to 3 clementines, peeled
2 tbsp of butter
Powdered sugar, for serving
For the chocolate sauce
¼ cup of 35% cream
½ cup of dark chocolate, chopped
For the egg mixture
2 eggs
½ cup of milk
2 tbsp of maple syrup
Preparation
In a small saucepan, bring the cream to a boil. Remove from heat and add the chocolate. Mix well until you obtain a smooth and uniform texture; set aside.
Remove the crusts from the slices of bread. Using a rolling pin, flatten the bread slices.
Baste the bread slices with the chocolate sauce, then top with a few clementine segments.
Roll the slices of bread into tight rolls; set aside.
In a bowl, beat the eggs, milk, and maple syrup; set aside.
Melt the butter in a non-stick pan over medium heat.
Dip the rolls into the egg mixture, then cook them in the pan until they are golden brown. Sprinkle with powdered sugar and serve.
*Recipe and picture courtesy of Trois fois par jour
For extra chocolate sauce, simply double the recipe. You can roll up the bread rolls ahead of time and wrap them, though it is preferable to dip them in the egg mixture right before cooking them.